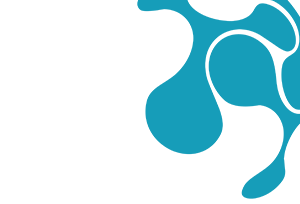 The Program of the Technobank Conference includes, but is not limited to:
Internet of Things (IoT)
Business Continuity Management (BCM) – Business
Continuity Planning (BCP) and Disaster Recovery (DR)
Business process management
Cloud Computing
Social Networks
Data Centers
Fifth generation mobile phoning (5G)
Mobile Applications in Business
Risk management and Collections
Identity and Access Management systems
Customer Relationship Management (CRM) and Contact Center (CC) technologies
Digital Archiving and Document Management Systems
ICT Security aspects in Banks
Secure document
PSD2
GDPR
Security
Standardizations in the Banks operations (ISO/IEC 27001)
New ideas for identification and authentication of Bank customers – Possible use of biometrics
Solution against Identity Theft
HR – Human Resource
Modern ICT banking infrastructure
News in Payment and Operations technologies
Physical and Technical Security in Banking environment new solutions
Insurance services
Business Intelligence (BI) and Management Information Systems (MIS)
New aspects of home banking and e-banking systems
Credit Bureaus
Other innovative banking solutions and best practice examples
 
EMV and non-EMV contact and contactless payment technologies
Contactless POS terminals
NFC (Near Field Communications) payment technologies
Mobile Banking and Mobile Payment systems
Multi-application payment card systems
Loyalty, Gift and Picture cards
CAP and DPA EMV dynamic password systems
CAP/DPA connected/unconnected card readers
Access Control Server 3D secure systems – inhouse or outsource?
Some aspects of EMV migration
Card processing issues
Card personalization and production issues
Instant issuance systems
Payment card security issues
PCI (Payment Card Industry) security standard issues
E-commerce systems
3D Security system for secure standard e-commerce systems
New payment applications
New aspects in POS and ATM technologies
SEPA Framework
E-purse and loyalty schemes
Fraud prevention and risk management
Regional co-operation between banks and other financial institutions
Specifics of the regional market – threats and opportunities
IT Security strategy
IT & users – new IT devices that are not corporative, mobility, tablets – from the point of security
Applying & security solutions implementation
Nowadays Cyber threats, evolution, challenges, protection
Virtual surrounding security – differences and challenges compared to classic systems
Cloud security – security in the cloud and out
Consciousness about security in Serbia (Case Studies)
Security from the point of view of security expert
Security from the point of view of security user
Security from the point of view of security hacker
Solutions against identity theft
During the Technobank, the Organizer will host round table discussions covering latest industry trends.
The Exhibition will be held alongside the main Conference sessions. Participants will have access to the exhibition area throughout the Conference. For sponsorship and exhibition opportunities, please Contact Us.
VENUE
Hotel Crowne Plaza, Beograd 
LANGUAGES
The official Conference languages are Serbian and English. The Organizer provides simultaneous translation.
ACCOMMODATION
Hotel Crowne Plaza Vladimira Popovića 10, 11070 Belgrade
The Organizer retains the right to change the Conference schedule without prior notice.